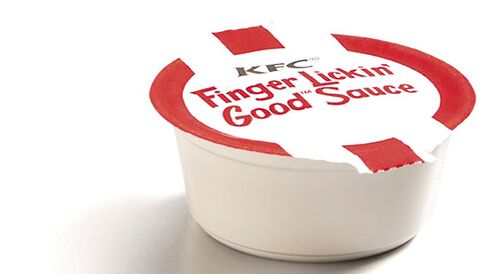 Fast food restaurants like Popeye's and Chik-Fil-A have encountered an ongoing struggle to stay current and "in-touch" with millennials, facing adversaries like the increasing appeal of "clean eating" culture and "fast-casual" dining like Chipotle that allows customers to customize their meals. But now, they've found an unlikely answer: the sauce.
As it turns out, millennials like to have options when dining out, and providing a variety of sauce can appeal to even the most particular eaters. Earlier this year, KFC introduced its new Finger Lickin' Good sauce, made with the same herbs and spices in its secret-recipe chicken, and as a result, sales are up by 15% since its release.
Similarly, chains like Pizza Hut and Buffalo Wild Wings have also planned to launch new sauces to complement their food, with the belief that "food shouldn't be bland" in mind. Not only is it cost-effective (it's less-expensive than creating new food items), but it also doesn't slow down prep time or kitchen work.
What Sparks Our Fire: Food brands finding creative new ways to spice up their menus